The Company
We are a Company specialized in fabrics for furnishing. From decades, we have been operating with passion and total commitment in this field creating our reputation based on customer service as a quality factor.
Our new headquarters in the Roman show room in Piazza Cavour allows us to look to new development projects and increase our supply to domestic and international markets, maintaining our vocation for quality and tradition as well as our focus on design and product innovation.

The Team
Our team relies on the experience of the two founding partners, Sauro Pistilli and Saro Forciniti, both experts in this field for over 40 years.
We also like to consider ourselves as a team where each asset is complementary to the other and the group's primary goals are feeling fulfilled as a professional and customer satisfaction.
The abilities which identify our service when implementing a project include listening to the market and to the client, offering quality and originality, paying careful attention to every detail.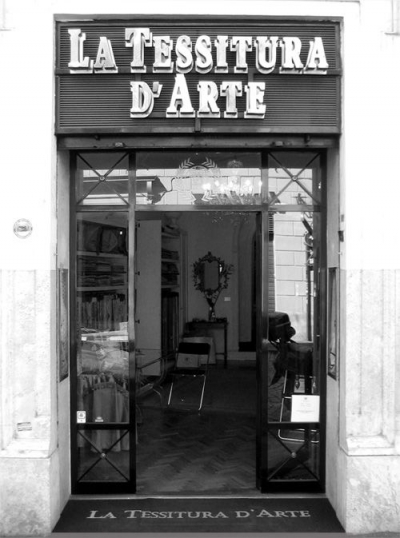 This picture shows the historical headquarters of Tessitura d'Arte
which used to be in Via del Babuino in Rome.