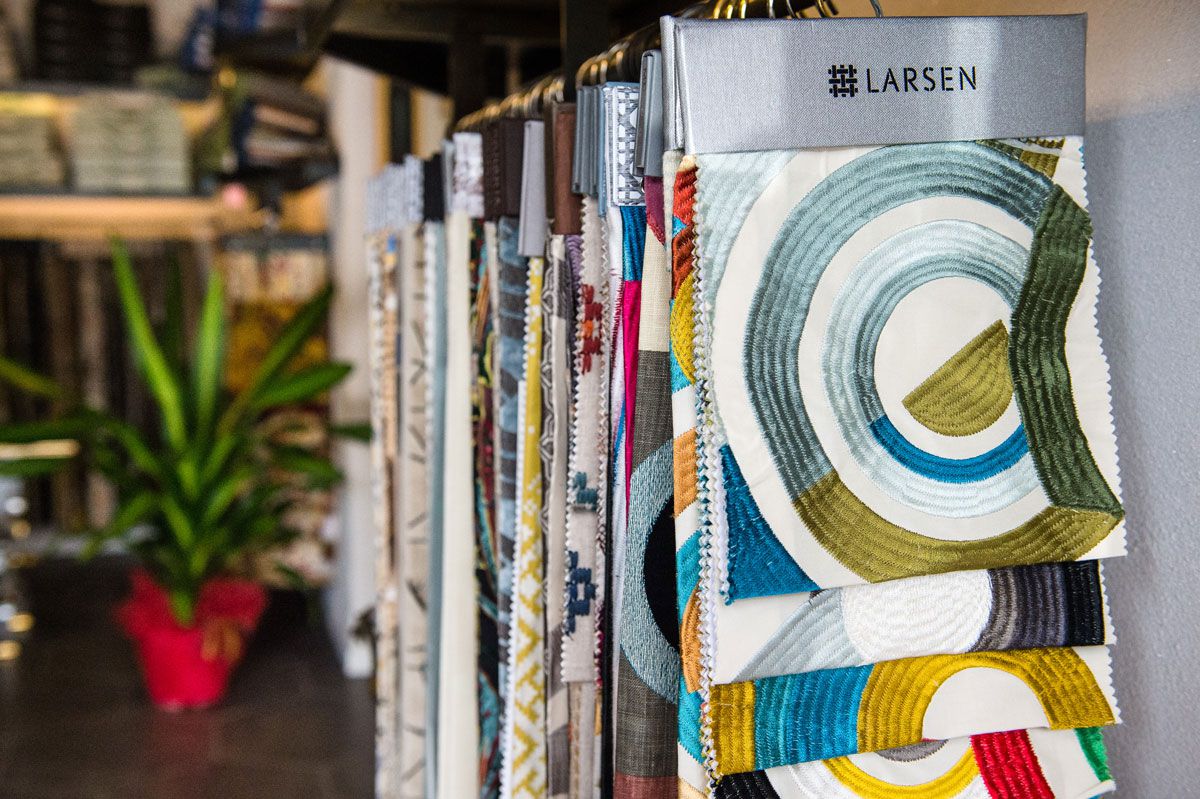 Historical distributors of fabrics for furnishing for the major world fabrics editors, we can propose to our customers more than 4000 classic and trendy samples.
A wide selection continually updated growing together with the specialists' and client's increased necessities.
We also propose unique handcraft products made by highly qualified master craftsmen.
Let us lead you in the magical world of our fabrics…
The suppliers of Tessitura d'Arte
AGENA
ALDECO
AMERLIE PREVOT
ANGELO CAPPELLINI
ANTHOLOGY
ARDECORA
ARMANI
ART& DECOR
AURA
BEVILACQUA
BISSON BRUNEEL
BLUE MOUNTAIN
BOUSSAC TECHNIC
C & C
CANOVAS
CASAL
CASSARO
CHARLES BURGER
CHIVASSO – CARLUCCI
COLE & SON
COLEFAX
COLONY
CREATIONS METAPHORES
DE GOURNAY
DE LE CUONA
DECORTEX
DEDAR
DESIGNERS GUILD
DESIGN BY COLOUR
DESIGN CIFSA
DONATI
ECO TAPETER
EDMONT PETIT
ELITIS
ETAMINE
FG DIFFUSION
FISBACHER
FORMA – VICTORIA
GASTON Y DANIELA
HARLEQUIN
HERMES
HOME COLLECTION
HOULES
IAN MAN KIN
J. CHURCHILL
JAB
JIM THOMSON
KEN SCOTT
KVADRAT
LARSEN
LE MANACH
LORO PIANA
LOUISE BOURGOIN
MILA SCHON
MORRIS & CO
MR PERSWALL
NINA CAMPBELL
NOBILIS
OSBONE & LITTLE
PANSU
PIERRE FREY
PRELLE
RADICI PIETRO
RUBELLI
SACHO
SANDERSON
SANDERSON HOME
SATI
SCION
T & J VESTOR (MISSONI)
TEKKO
THIBAUT
TRAVERS
VERASETA
VOGHI
YORK
ZIMMER + ROHDE
ZOFFANY